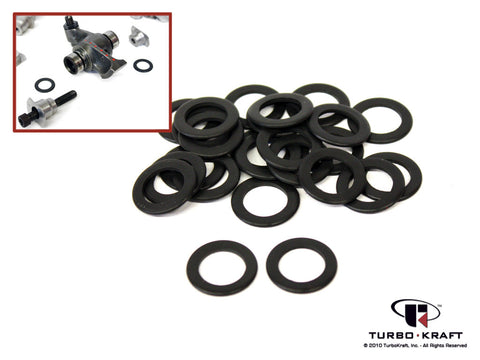 Rocker Shaft Seal Set : Porsche Motorsport
Porsche Motorsport 911 Rocker Shaft Seal Set

This set originally developed by Porsche Motorsport for use on the racing 911 RSR models.  The set makes an excellent upgrade for all 911 engines to reduce the opportunity for oil leaks originating from the cam tower areas.  Application involves simply installing the special seals into the grooves at each end of the rocker shafts.  

We highly recommend using these seals with our Rocker Shaft Lock Set on all 911 engine builds 1966-1994.


1 Set = 24 Seals   *Less than $2.88 each!
---
We Also Recommend