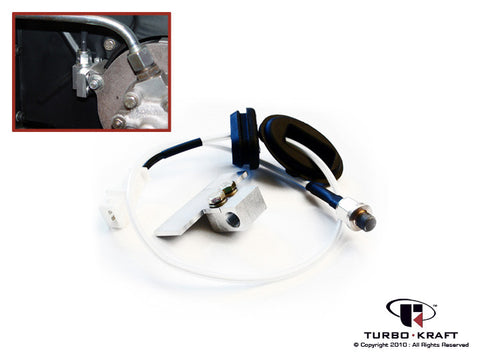 Cylinder Head Temperature Sensor Set
When converting your Porsche 911 or 930 Turbo to electronic fuel injection, you will require an accurate way of measuring cylinder head temperatures for the computer's "coolant temperature" input signal.  
TurboKraft's kit offers a simple way of installing a factory cylinder head temperature sensor to your engine without having to remove and machine the cylinder head.  
The set includes a new sensor assembly, mounting adapter, and instructions.
---
We Also Recommend