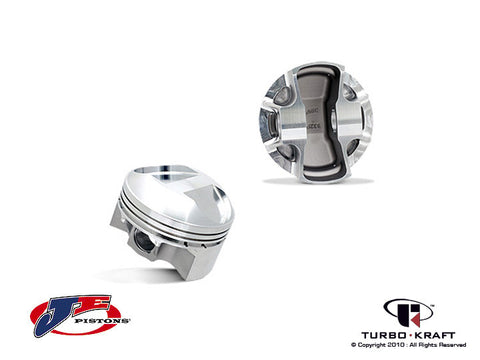 JE Pistons (Multiple Versions)
What pistons can you use with Nickies™?

JE-made custom forged pistons are the best of their kind. They feature the low-friction slipper skirts, low weight, balancing within 1/2 a gram, and superior forged material that is JE's trademark. JE pistons are designed to maintain optimal deck height for maximum quench. Good quench allows for faster burn and better thermal efficiency, leading to better gas mileage, lower potential for detonation, and more power.
TurboKraft has extensive experience with JE Pistons products.  Please contact us for professional application details.
---
We Also Recommend