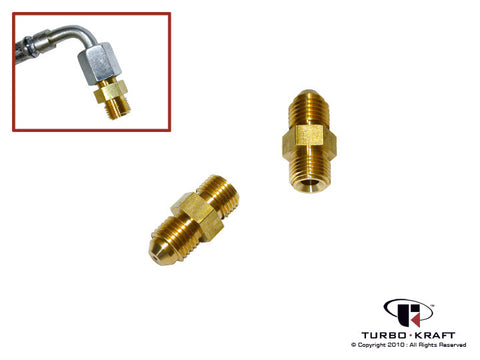 Turbocharger Oil Restrictor Fitting : Garrett [930-107-125-TK]
Garrett GT ball bearing turbochargers' oil inlet ports require a specific size restrictor fitting to allow the proper flow and pressure of oil.  Our fitting is optimized specifically for Garrett Turbochargers installed on Porsche 911 engines.
Providing the correct pressure and flow of oil to your turbocharger is essential for reliable use and longevity.  Improperly size fittings often cause premature turbocharger failure due to under- or over-oiling. 
CNC machined brass.
Available separately or with our complete oil feed line systems.
Sold individually. 
#930-107-125-TK
---
We Also Recommend